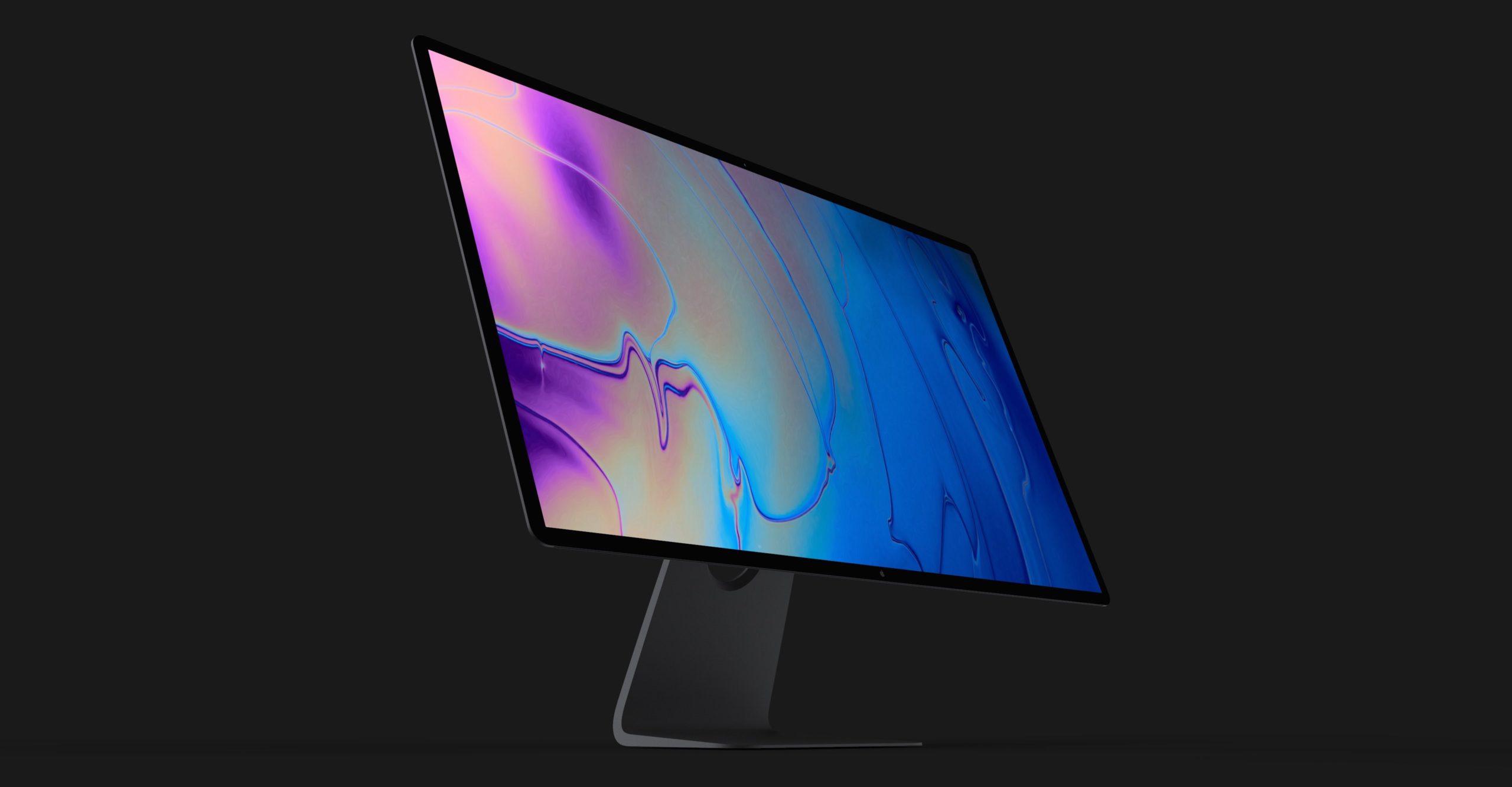 One of the most effective ways to build a brand online and grow your company is to have a high quality, attractive, and well-functioning website. Building a good website takes time, hard work, and intention. Your website is a direct representation of the aesthetics, professionalism, and abilities of your brand. In today's highly digital world, your website is the primary way that your audience learns about your products, services, or goals as a company. User response to the form and function of a website will almost immediately determine if they will continue to interact with your brand or click away. In fact, many reports show that users are 50% less likely to interact with a site that takes longer than two seconds to load. Maintaining visual interest, creating a trustworthy atmosphere, building accessibility, and providing all the necessary information clearly are some of the basic foundational tactics to establishing a great website. At MLT Group, we provide comprehensive web development in St. Paul, Minneapolis, Rochester, the surrounding areas, and the rest of the United States. We serve a broad range of brands and companies and can help you grow as a business by creating an effective website with accessible content for a diverse audience.
Web Development
There are many aspects of effective web development that go into building a quality website, but all of those elements will fall into two categories: form and function. The function of your website includes your informational content, navigation, user interface, and many other components of how well your website works and what tools are available to your audience. The form of your site covers the aesthetics, design, responsive layout, and other cosmetic factors that make it desirable, easy, and even fun for users to interact with.
When you start building your website, understanding the fundamental purpose of its function is critical before you can consider any of the design or form aesthetics.
Function
The function of your website is the reason why it exists and the practical way it works. Do you need it to provide information to users, sell products, promote your services, or create a location for your audience? Most likely, you'll need it to do all that and more. There are several core values of website functionality that will get you started with a great foundation for your web development right away.
Outline your website's purpose(s):
Consider the reason your brand exists and focus on its most primary purposes. If you sell products and services, the primary purpose of your website is ecommerce. If your brand is a publication, your website's primary purpose is to relay your published content into a digital format. While "purpose" can quickly become complex when marketing, audience interactions, and many other goals come up, it's important to make the primary purpose of your brand the true footing of your web development.
Make your site easy to use:
Site visitors are often impatient. Your website needs to load quickly and have easily accessible information. The best way to start building a site that is easy to navigate is to conform to some aspects of traditional website design. This often means having clear dropdown menus, consistent placement of buttons, links, text, and images, a home page button, social media pathways, search bars, and more. If users can find information easily on your website, it will make them more likely to continue interaction beyond what they originally came to find.
Optimize for devices:
You never know what kind of device a user is using to interact with your website. The only way to be sure everything is loading correctly and showing all your content in the format you want it to is to optimize your site for every kind of device, including desktops, smartphones, tablets, and other screens. The fact is there is no excuse for a website to show up jumbled, not load, or have other issues on different devices in this day and age. Optimizing for mobile and other devices will improve user interface and make your website more attractive to search engines.
Use SEO tools:
When you implement search engine optimization (SEO) techniques, you can improve the chances of your website's inclusion in search engine results. Search engines like Google, Bing, and Yahoo use specific algorithms to gather web results for users searching specific terms. If a user searches "sushi near me," for example, the algorithm will pull up top rated sushi restaurants in the targeted location. The algorithm will favor websites that are built well and optimized, websites that use the keyword "sushi" and the target location, and websites that use other SEO tools. Additional SEO tools include specific text, using page titles, tags, sitemaps, frequent publishing of fresh content, and more.
Use social media platforms:
Putting your brand on multiple social media platforms can improve your image, create unique communication pathways with your audience, and make your website more legitimate. You don't have to use every social media platform out there, but it's a good idea to utilize the three mains: Instagram, Facebook, and Twitter. These days, many successful brands also use Snapchat and Tik Tok. Linking these platforms with apps that act as single hubs will make it easier to maintain new content on all accounts at once.
Form
Once your main purpose and the foundation of website function is established, you can start to consider the form of your site. Well-crafted visuals and a specific design aesthetic will play a large part in building your brand and cultivating an audience. Design practices can look different for many brands, but there are some basic principles everyone should follow.
Colors:
Even if you choose to follow muted or grayscale color schemes, your color choices will say a lot about your brand. We all know that colors affect our emotions, associations, references, and much more. Choose colors for your brand that will positively impact all of the design choices and aesthetics you build into your website in the future. From a practical standpoint, it's important to pick colors that aren't overly distracting, make your site readable, and create visual consistency throughout your site. A generic color scheme for a website will use three to eight colors that fit different placements, including the background, title fonts, subtexts, line, buttons, and more.
Font:
Typography is another design factor that plays a large role in establishing your brand aesthetic. There are thousands of fonts available for free, specialty fonts can be purchased, and some brands design their own fonts for anything from their logo to the text on their entire website. Your font choice will also affect how users view your brand. Neutral fonts can relay information quickly and effectively, but more creative fonts can impart artistry and brand effort. Make the font choice for titles, paragraph content, subtitles, logos, and more that will best suit your brand.
Visual hierarchy:
A visual hierarchy determines the arrangement of each website component or media. This hierarchy can apply to colors and font choices, negative space, texture, style, images, or other media. Using a visual hierarchy can help you guide the focus of the user. For example, most users interact with bright or large elements before spending time reading text content. Most users also read pages in an F shape, moving left to right and top to bottom. Creating a grid layout with the visual hierarchy starting in the top left corner of a page is a common way website designers build an attractive aesthetic that users find easy to use.
Media:
Visual media elements like images and videos almost always attract user attention better than text content. Incorporating media without compromising the load time and your website usability can shape a brand design and make your site more appealing to impatient users. Whenever you utilize visuals like images and videos, creating accessibility around them for visually impaired users will increase the diversity of your audience, improve the ethical practices of your business, and make your brand more likeable in general. Adding text descriptions of media makes those design aspects accessible to anyone with a screen reader, text-to-voice app, or other tool that translates visuals to audible content.
Simplicity:
Even if your design aesthetic is bright, heavy in texture, idiosyncratic, or complex in other ways, you should always maintain simplicity in the foundation of your website's form. Your visuals can be whatever you want, as long as they do not make it difficult for users to read your website, find links, scroll, or interact with your site in any way. The Yale School of Art website is a good example of when overly complicated design gets in the way of user interface. An example of when a complicated visual design built on a simple platform makes for a great website is the Museum of Contemporary Art of Detroit site. Start from a point of simplicity and build your aesthetics on top of that, rather than throwing user ease out the window in favor of visual design.
These basics will help guide you in building a quality website for good functionality with your brand's specific aesthetic form. Calls to action, email lists, the continued release of fresh content, and many other practices will also play a role in developing your brand and improving your website quality.
To learn more about web development in St. Paul, MN and throughout the region, contact MLT Group at (507) 281-3490, sales@mltgroup.com, or online today.