Minneapolis Web Design Services
How would your Minneapolis business grow if your website was:
Visually appealing, adhering to the latest design standards
Easy for customers to use on mobile devices
Appearing in the top search results for your services in your area
Affordable
The answer is, a lot.
None of these things are mutually exclusive. You can have a professionally built website that is designed to drive traffic and sales, without breaking the bank.
In This Guide You'll Learn About the Importance of:
Onsite SEO (Search Engine Optimization)
SEO Friendly Coding
Community Based Web Design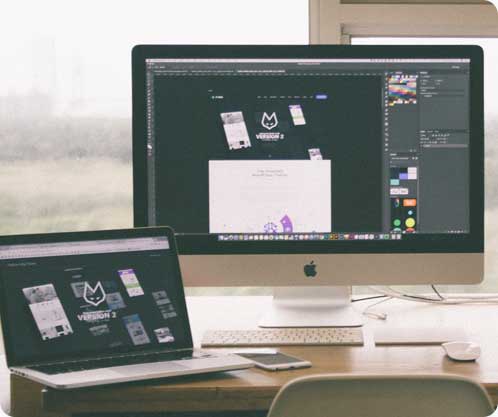 Who Are We?
MLT Group started out as a small video production company 30 years ago and has grown into a leader in digital marketing and web design. Over the years, we have refined our method of web design, keeping up with ever changing design, build, and SEO standards to ensure your website doesn't just look good, but is highly functional and visible as well.
Based in Rochester, MN, MLT Group has a strong client base in Minneapolis, St. Paul and the surrounding area. Our understanding of web design and the Minneapolis market, while working from a cost effective outstate location, has made us highly competitive with larger firms in the Twin Cities metro.
Why We Wrote This Guide:
If you're a company in Minneapolis, St. Paul, or any of the surrounding communities looking for a website, you probably have a few questions when it comes to web design.
Maybe you're wondering how web design and digital marketing can help you increase your visibility and attract new customers. You've heard "every business needs a website" but you're curious about the true impact of having a web presence. After all, it's an investment. You want to make sure your efforts online help you achieve results in the real world.
There are many elements involved in not only building a website, but building a website people actually visit and one that helps you achieve your desired results, whether that be more calls, email inquiries, sales, or simply broader exposure of information important to you.
MLT Group's mission is to maximize your website's visitors and their engagement level.
5Common Website Myths that are Costing You
1
"Build it and they will come."
Building your website is only half the battle. Having a website doesn't mean much if visitors can't find it. That's why Search Engine Optimization (SEO) is so important. SEO consists of a variety of strategies, from specialized coding to rich website content, that help the right visitors find your website on search engines.
2
"I don't sell products online, so I don't need a website."
This may have been true at one time, but not anymore. Your website is a multi-faceted tool that can build your brand, help you communicate with customers, generate leads, promote your business, and so much more! In fact, your customers and potential customers expect you to have a quality website.
3
"A professional website is too expensive."
When it comes to advertising and supporting your business, a website is very affordable. It functions 24/7, promoting your business, generating leads, and communicating with your customers. When compared to other advertising tools that attempt to do this, a website is the most affordable and practical option.
4
"My website doesn't need to change."
Your business is made up of many parts, all of which are moving and evolving. Your website is no different. Web design, build, and SEO standards are always changing. If you're not updating your website at least every two years, you'll fall behind the competition.
5
"I need to be a programming genius to update my website."
MLT Group builds websites that are easy for anyone to update, no programming experience required. We even offer comprehensive training on how to update your custom-built site, and we can update your site for you if you don't have time.
Why Choose MLT Group?
A History of Excellence
Since MLT Group began building websites in 1996 we've designed and built hundreds of sites for companies across Minnesota, the United States and Western Europe. Throughout the years, the standard for web building and design has changed and MLT Group has stayed ahead of the curve, updating our building strategies and design methods. Many of our clients have returned to MLT Group to have us update and re-design their websites as design trends or their branding changed.
Competitive Pricing
While there are many marketing and web design companies in the Twin Cities, operating in the metro area can come at a steep cost. Unfortunately, clients often aren't just paying for the web company's services, but also for their expensive overhead as well. This is just as true in other metro markets across the U.S., like Chicago, Boston, New York and Los Angeles. Operating out of Rochester, MN, MLT Group often has lower overhead than our metropolitan counterparts, allowing us to offer quality services at a very competitive price. And we don't ask our clients to sacrifice convenience for cost, as we are still close to the cities and travel there regularly to meet with clients face to face.
Though we are based in Rochester, our team has intimate knowledge of the Twin Cities market and strives to meet its specialized needs. With many current clients operating businesses in Minneapolis, St. Paul or other metro suburbs, we are always updating our strategies to help them in the competitive Twin Cities market.
Expertise
MLT Group's team handles every aspect of designing, building, and populating your website. From design and content development to SEO and coding, our team of professionals can expertly craft your website, allowing you to focus on the imperatives of running your business. We'll meet with you before beginning the project to fully understand your goals and vision, and maintain thorough communication throughout the process to make sure everything is to your specifications.
What Comes With a Custom-Built Website?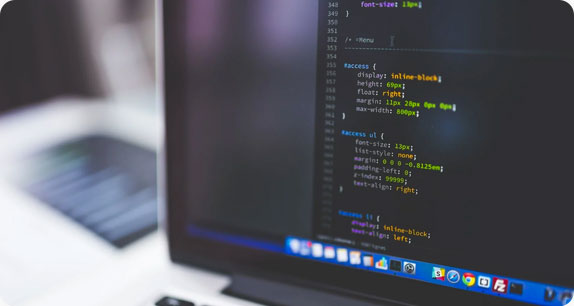 1. Onsite Search Engine Optimization Strategies
SEO Friendly Coding
Did you know the way a website is built can determine its ranking in search engine results? SEO includes building a site that search engines love to visit. Our combination of design and digital marketing expertise helps you create a website both visitors and search engines love. In the modern age, web design without an emphasis on digital marketing means you're leaving website traffic, and ultimately sales, on the table.
There are many aspects to a successful SEO strategy and one of the most important elements all happens behind the scenes. When building a site, our web developers use a variety of methods to make the source code SEO friendly.
Title Tags: Title tags are what users see in search results. They help to drive users to your site by utilizing industry specific keyphrases and geo-targets, along with your business' name.
Meta Descriptions: Meta descriptions are a piece of code included at the top of a page which describe the page. Each page's meta description needs to be unique, as each description is an opportunity to market your website to specific clients. For example, if you have multiple pages highlighting different services, the meta description should reflect this so they will be more visible to those searching for those services.
Image Alt Tags: Image alt tags describe an image on your website to a search engine. This allows images on your site to rank and helps your website to rank better overall.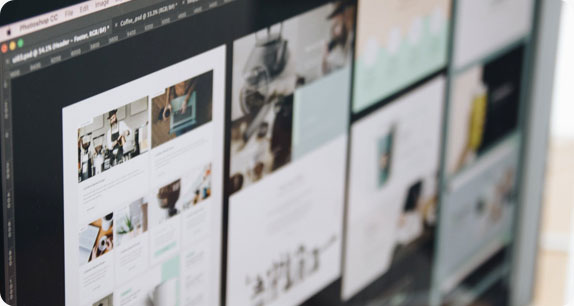 2. Digital Friendly Community Based Web Design by MLT Group
Community Based Digital Marketing
Many businesses operate in areas outside of their physical location, or have multiple locations in different areas. This can present a unique challenge for executing SEO strategies. MLT Group has refined its method of helping businesses rank highly in different service areas and locations. For example, We employ a number of strategies to accomplish this, including:
Community Pages – To appear in search rankings for items searched for a specific City, you need areas on your website dedicated to that city. For example, a company with a location in St. Paul but also serves customers in Eagan, Anoka, and Maple Grove, creating community pages for each of these areas increases your chances of attracting customers from those areas.
Community Friendly Content – Our content development team creates community based content with an eye toward appealing to both search engines and users. Imagine a visitor coming to your website and reading a page which clearly shows the business knows about their area.
SEO Techniques With Community Emphasis – Not only will we optimize your site so it appears in search engines for the services you'll provide, we'll also at community based information behind the scenes to help the search engines recognize the areas you serve.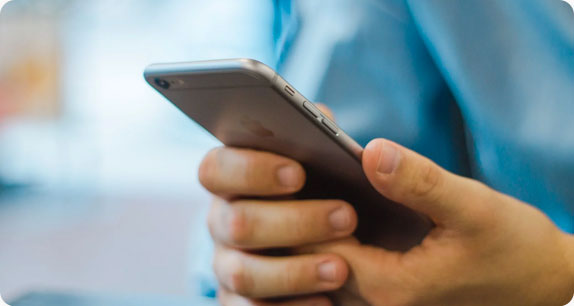 3. Mobile Responsive Custom Web Design
Why Have a Mobile Responsive Site?
Do you have a smart phone, tablet computer, laptop, or desktop? Chances are you have at least one of these items or multiple. If you interact with the internet on different devices, you can be assured your customers and potential customers do too. There's data to back up this assumption. Mobile searches have spiked in the last few years, overtaking desktops and laptops for the majority of ecommerce traffic. It's no surprise as to why. Not only do more people have mobile devices, but they allow them to find exactly what they need, right when they need it. However, if a consumer finds your site while searching on mobile, and your site isn't mobile responsive, they likely won't stay.
A non-mobile optimized site presents a number of problems for consumers, including long load times and difficult navigation. This means consumers won't stay on your site, searching elsewhere, and resulting in high bounce rates. Another issue, that the consumers won't see, is that your search engine rankings will suffer, as search engines favor mobile-optimized sites.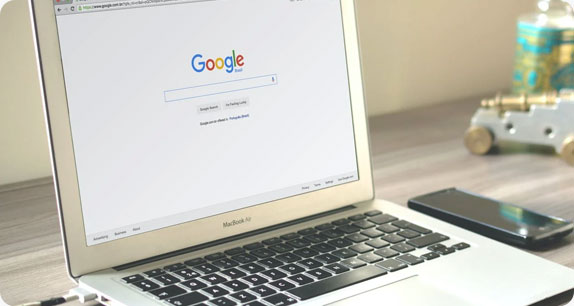 4. Original, Search Engine Optimized Content
Digital marketing presents a unique challenge. One the one hand, you want to write content that helps you appear higher in search engines. On the other hand, you also want a website that visitors enjoy. Original and unique content helps engage customers and it serves an important purpose regarding SEO. A large factor of a successful SEO is sufficient, original content on your website. Search engines aim to provide users with the best experience possible and providing results that give thorough answers to their inquiries. This means, sites should provide between 300-500 words worth of content per page, because this is considered the minimum amount of words to represent quality content per Google and the other search engines. The content also must include keyphrases and target locations, specific to your business and searches you want to rank for. MLT Group has a team of experienced freelance writers who adhere to the latest SEO standards that produce web content for a variety of clients. We have written for a variety of industries, from construction to genetic testing. Our writers perform thorough research to ensure the content is detailed and accurate, while ensuring it meets SEO standards.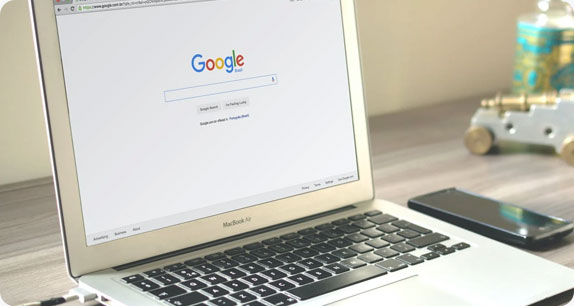 5. Ongoing SEO Development
SEO isn't a one-and-done technique. A number of strategies involve ongoing SEO development. Some of the ongoing SEO services MLT Group provides are:
Blogging: Search engines favor sites that are frequently updated with fresh, relevant content. Blogging is a great way to achieve this. Even publishing one blog per month can help your search engine rankings.
Online Identity Optimization: Is your business' contact information correct online? Different directories such as Yelp!, Google, and Bing scrape information from the internet to put together their listings, depending on users to correct inaccurate information. If your business has changed locations or phone numbers, it's more likely the information isn't correct across the different directories. This won't just hinder the customers' ability to contact you, but it also hurts your rankings on search engines. MLT Group uses specialized tools to ensure your online identity is updated across the most popular directories.
Backlinks: Backlinks are links on relevant, credible sites that direct back to your website. Having high-quality backlinks helps your site rank better on search engines. It used to be that low-quality backlinks (links from sites with no relevance and low authority) were measured equally with high-quality ones. Now, the rule is quality over quantity. MLT Group will submit backlinks to relevant sites with high authority, helping your site rise in the rankings.
MLT Group has proven to be an industry leader in digital marketing and SEO strategy, working with a variety of businesses in varied industries all across the country. We develop and implement well-rounded SEO campaign, utilizing white hat, onsite, and offsite techniques to help your website reach your target audiences. To compete in the Minneapolis and Twin Cities market, SEO is no longer optional for businesses. Schedule your FREE consultation today to learn more!
Schedule Consultation
Learn More