Start 2021 with a New ServiceMaster Website, FREE from MLT Group!
The COVID-19 situation has pushed consumers and businesses toward digital interactions more than ever before. Is your ServiceMaster web development and digital marketing up to speed?
Since 2012 MLT Group has been providing digital marketing solutions for ServiceMaster franchises across the US. We're doubling down for 2021 with three new designs to choose from for FREE!
We'll build you a fast and effective new website at no cost when you sign a two-year contract for SEO services to market you new site on Google and other search engines. Sites can be customized for restoration, cleaning, or franchises that offer both!
SEO packages start at $499/month and include the posting, linking, and citations you need for stellar ranking results.
Learn more by contacting Jeff at sales@mltgroup.com or calling 507-281-3490.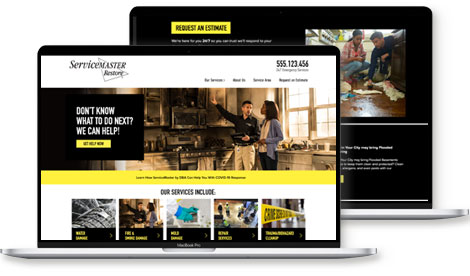 Package One: $499/month
Any of the three customized designs
Up to six web pages
Onsite SEO & Google Site Map
Ongoing SEO Services / Citation & Link Building
Ongoing website hosting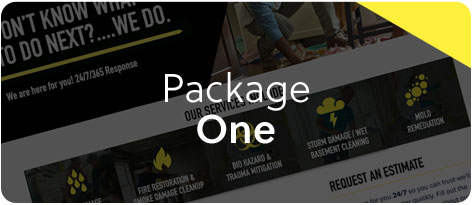 Package Two: $799/month
Any of the three customized designs
Up to six web pages
Onsite SEO & Google Site Map
Ongoing SEO Services
Expanded Citation & Link Building
One Custom Blog Monthly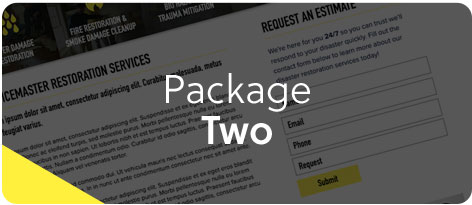 Package Three: $999/month
Any of the three customized designs
Up to ten web pages
Onsite SEO & Google Site Map
Ongoing SEO Services
Expanded Citation & Link Building

Two Custom Blogs Monthly
Ongoing website hosting

Custom Packages also available as needed